Original hand painted pottery. Quirky illustrations painted onto a wide range of ceramics. Personalised gifts for all occasions. Wonderful Signature Plates & Platters. Tile Murals.



Elizabeth Clark is a ceramics artist and illustrator and has a BA Honours degree in Ceramics, Art & Design from Edinburgh College of Art. She has exhibited her work in London at the Victoria & Albert Museum, Hyper Hyper South Kensington, and at galleries in Edinburgh and Glasgow. She has also worked with the BBC & with Schools on various pottery painting projects.
Each piece of pottery is individually hand painted by Elizabeth & it can be personalised to your specific requirements. You can choose from one of her standard designs or let Elizabeth create a unique bespoke design to suit the occasion. Elizabeth works on commission & each item of ceramics she paints is a one-off piece of art individually designed for the customer.
A wonderful alternative to the traditional guest book, ideal for any occasion, weddings, birthdays, anniversaries, christenings. Get your family & friends to sign a plate.
Personalised Pottery gifts
Commission one of my quirky illustrations hand painted onto a plate, platter, bowl, mug, jug, teapot, dish & clock.
Hand painted tiles, original designs & bespoke tile murals.
Original Watercolours and
Black & White Illustrations
Commission a black & white drawing.
To Celebrate your 9th Wedding Anniversary commission ceramics artist and illustrator Elizabeth Clark to hand-paint a Montage or Memory Plate. These unique plates are designed to feature significant and special events of your  life together.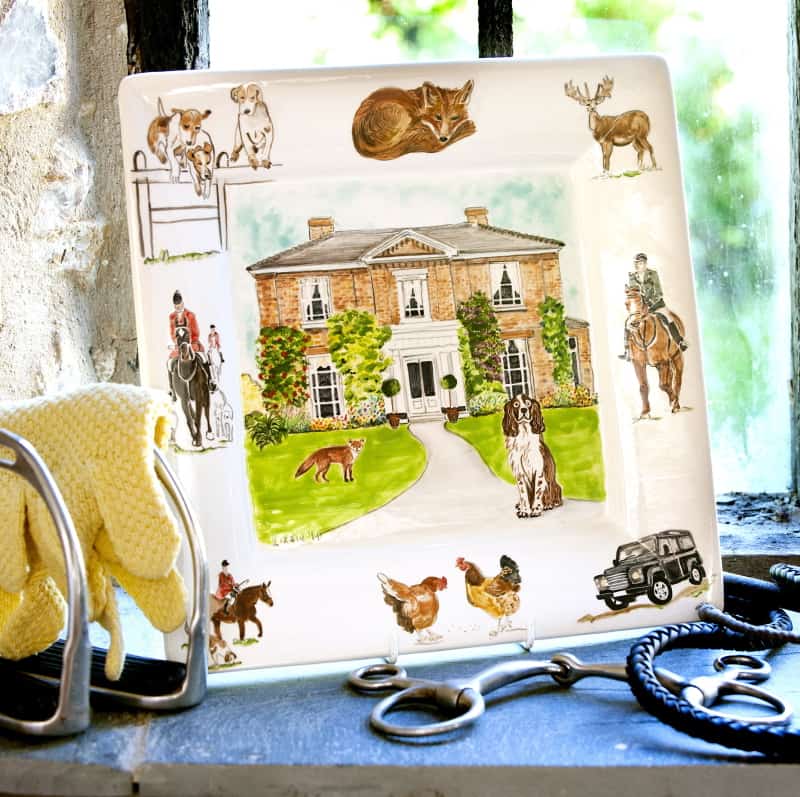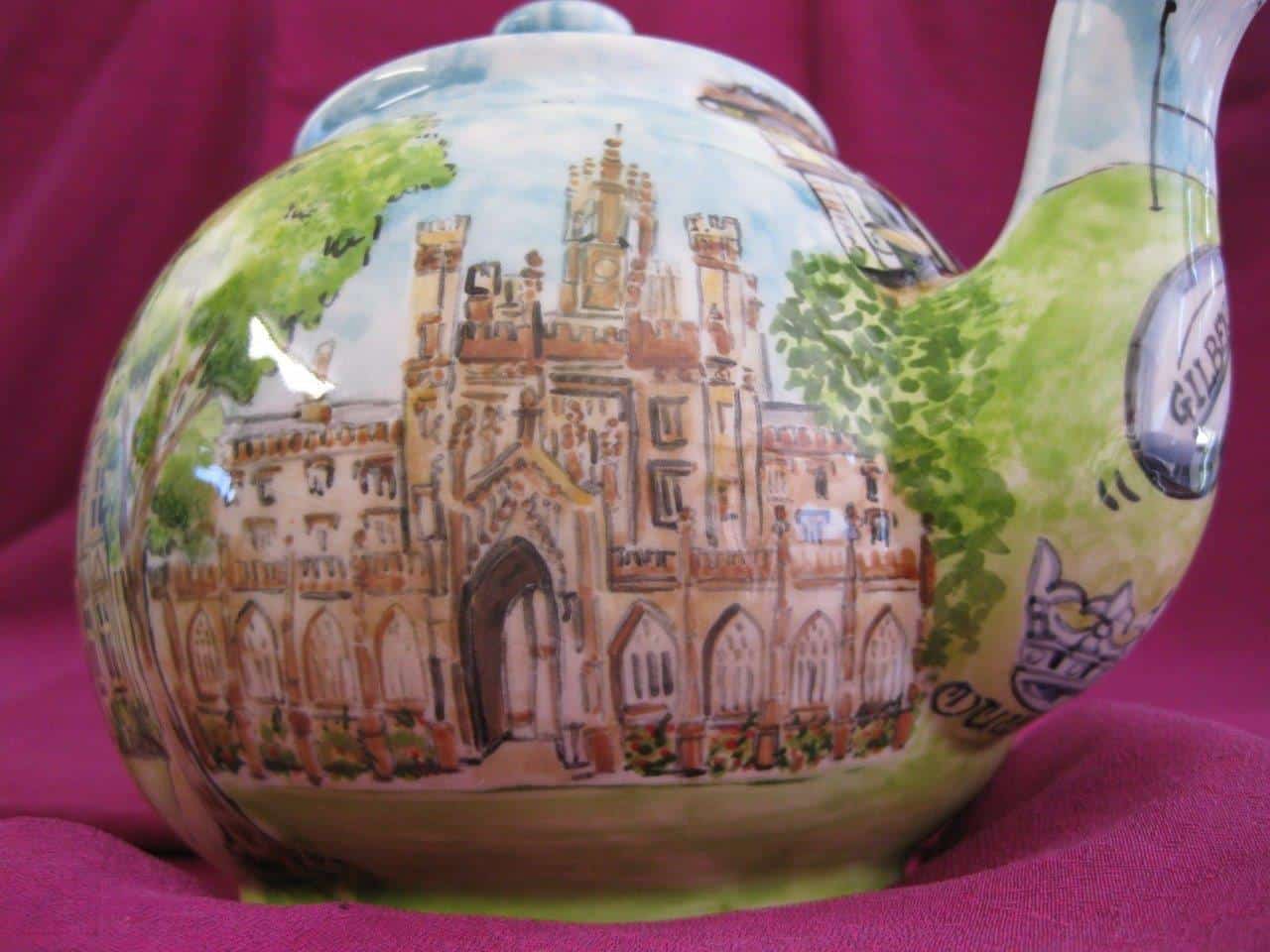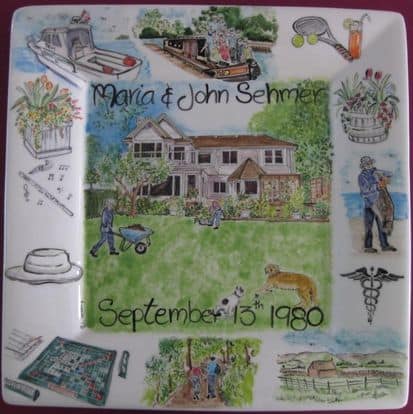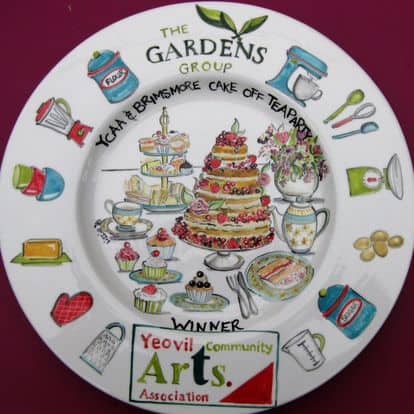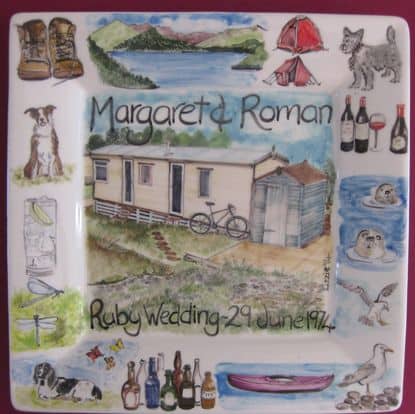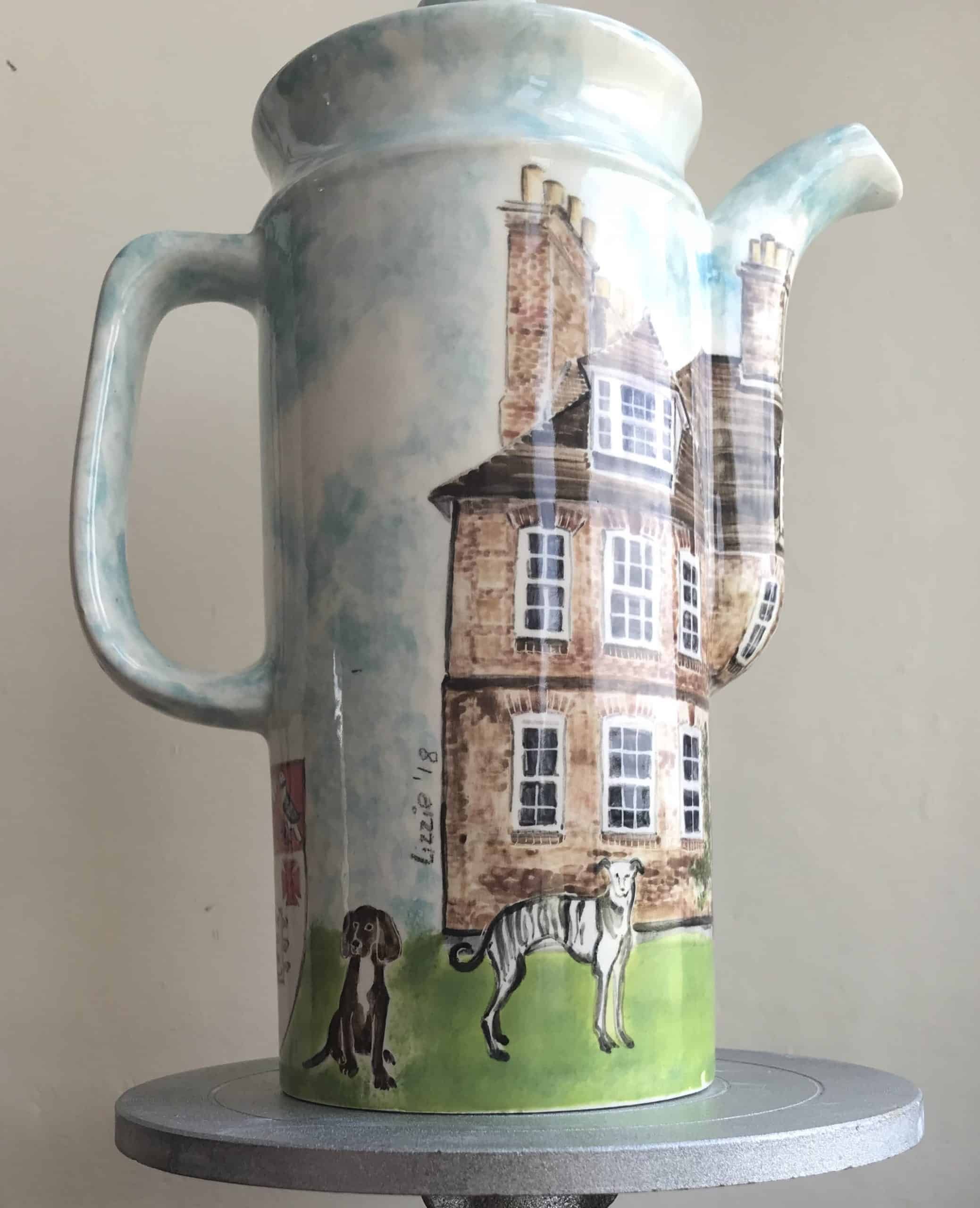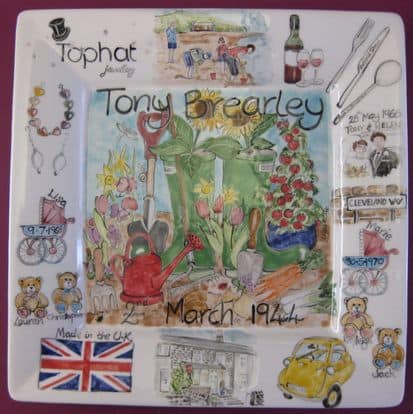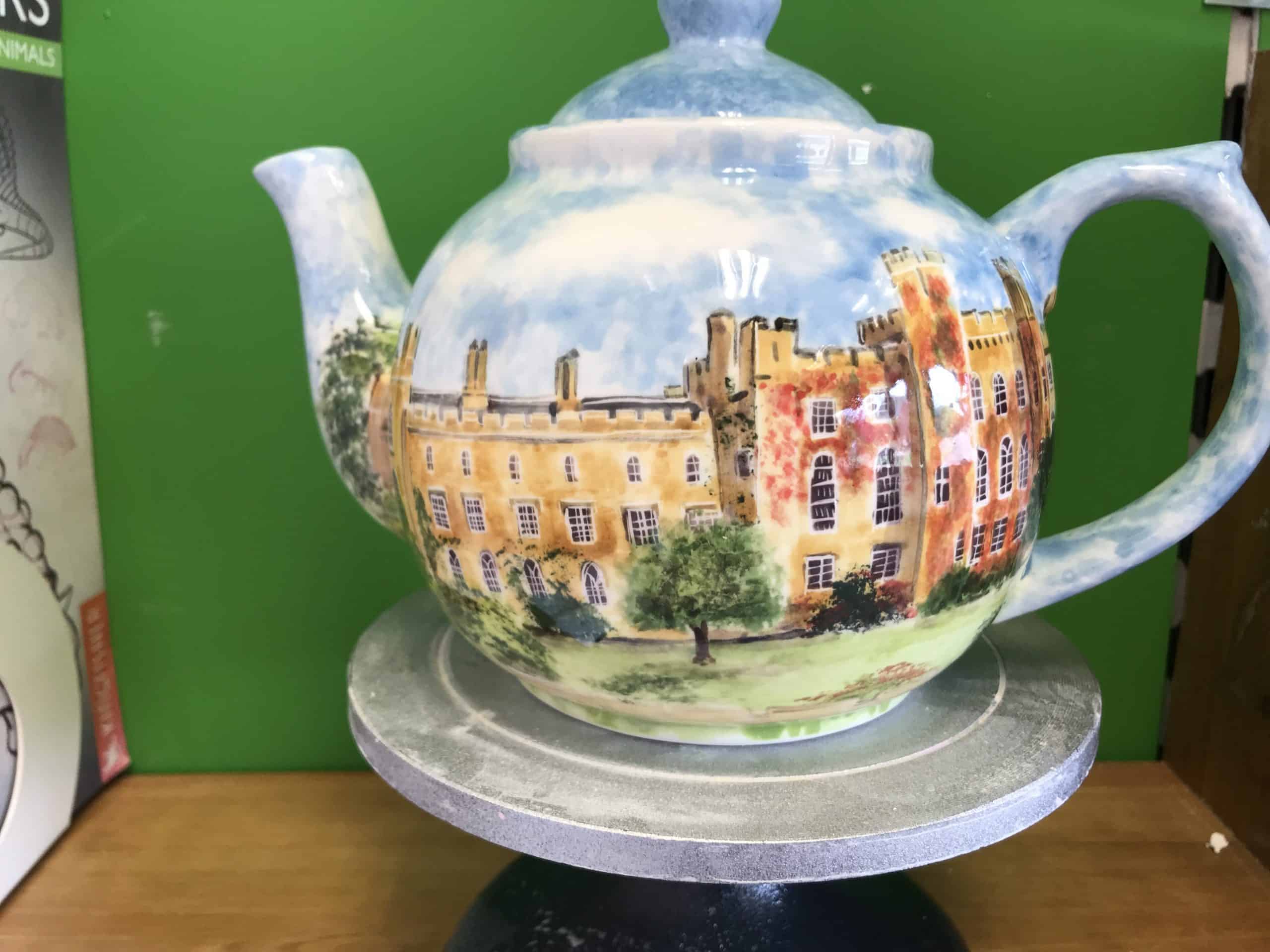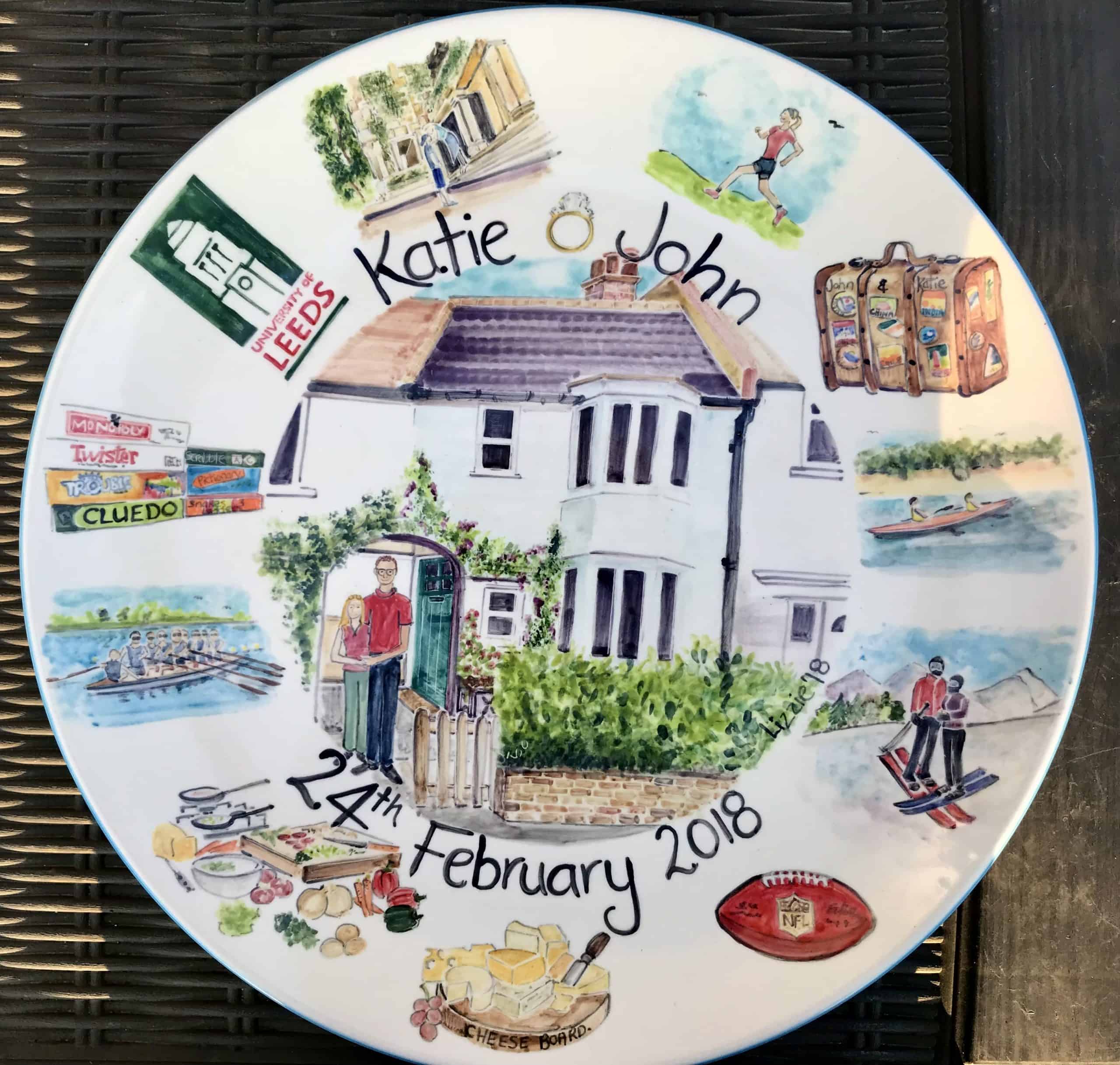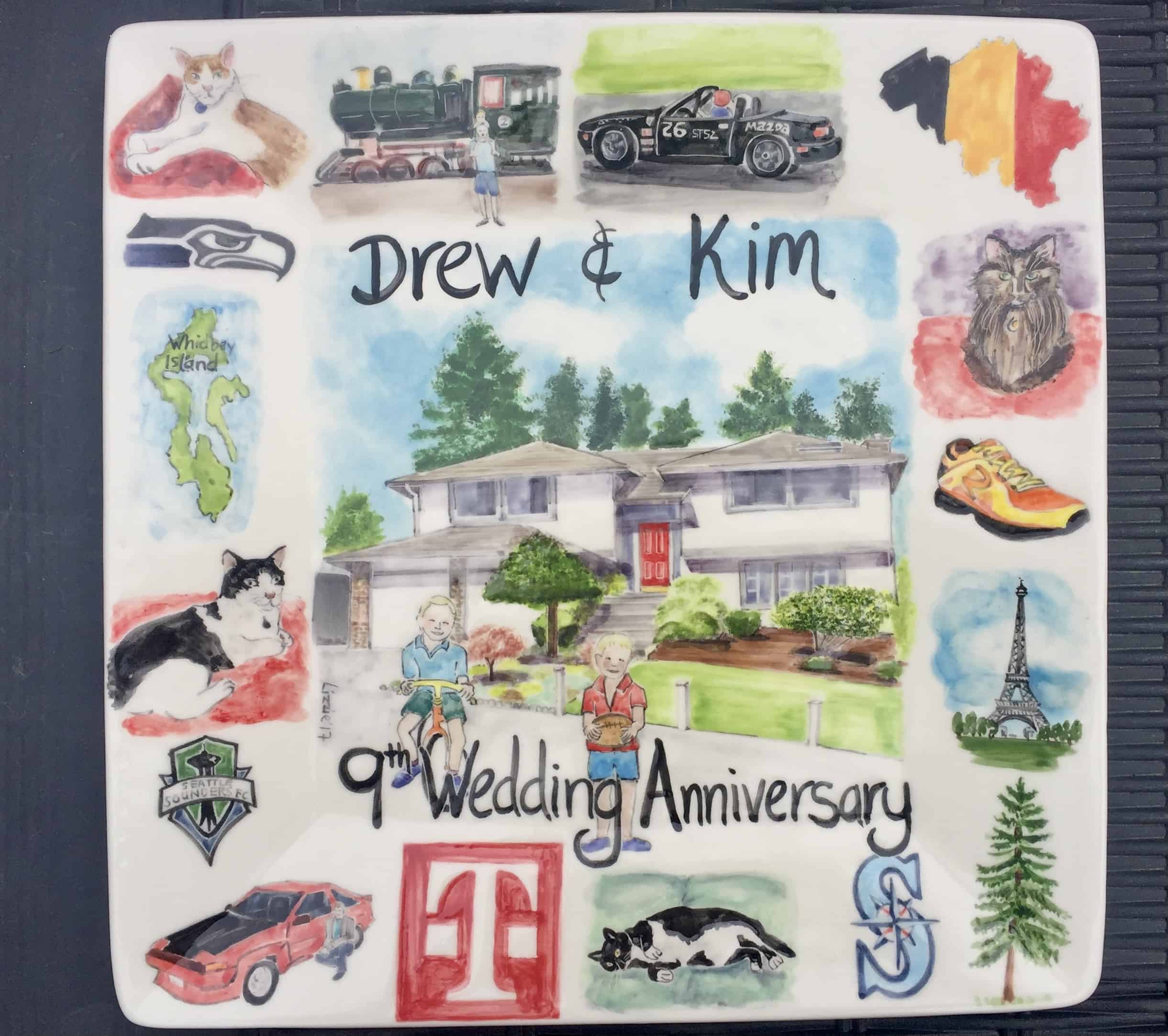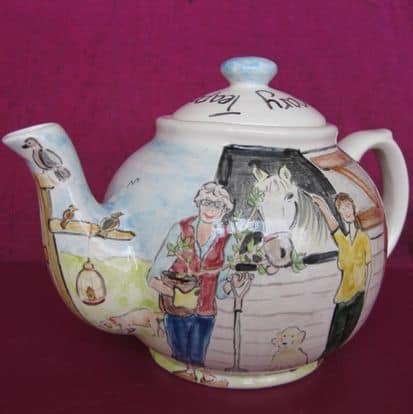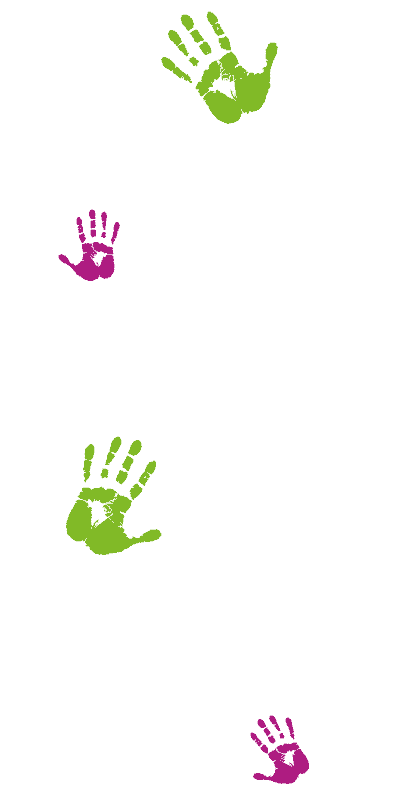 Please fill out the below form with your name, phone number, email, date you would like a booking and how many people. I will reply to your email as soon as possible.